May 02, 2017
AUTHOR: Yintree
Where We Inhabit Spring
Where We Inhabit Spring
By Suzanne Bishop, MS
Winter's bare scaffolding of plants and trees have emerged as breathtaking sculpture emitting zones of green waves inviting us to embark on a riotous journey of abundance.
Riding down Forbes Avenue, I get a glimpse of Frick Park from the car. Such abundance, I declare from the side angle of my mouth. As if overnight, an ocean of green thundering buds appeared out of nowhere. I smile.
Nowhere is the naturally inspired statement that "We are alive", "We are free', "We are worthy" seem more true than to witness the natural bounty of a green spring. Just wondering out loud if that raw energy of Spring—to literally spring forth naked in all of our glorious creativity—can be consumed and inhabited by us humans to attract abundance into our lives. Yes, I believe it can, whisper my muse.
The established ideas of spring: renewal, starting new projects, growth, new ways of doing things are there for the taking with each new glimpse of the undulating green appearing everywhere. Even the increasing daylight hours emit the sounds of abundance. So, be inspired by your senses to create the life you envision, go forward unencumbered like the seeds do. As Nike explains, "Just do it". So, let go of the shackles of self-doubt, expectations, seeking perfection and just go forth already seeing yourself as a "winner'. Perfecting manifestation skills can be a simp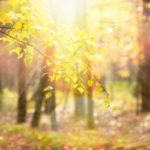 le endeavor, if you don't try to complicate it all. Completely embrace the energy of this season, let it speak to you, let its story unfold and sleep in its arms knowing that you will go forward and shine.
Inspirational Activity:
The Aces in Tarot represent the symbols of spring very nicely, as well as the Major Arcana card the Sun. Get your deck out, pull out all of the Aces for the suits, and also the Sun card. Meditate for about a minute, shuffle the cards from the ace suit in your hands.
Ask yourself: To which creative source do I belong to right now? Which is my ally? Do I belong to my heart, my mind, my creative fire, or the material world? Place a card onto the table and turn it over. Turn a second card over. Tune mentally and emotionally into the first card you turned over, for that is your path right now to abundance however that plays out in your life. Now let the second card speak, for that is an aspect of the blockage that prevents you from fully realizing your creativity and goals. Lastly, put the Sun card out to be placed above the two aces. Let this card speak to you, about the inspirations for childlike wonder, and faith that all is working in perfect order. Bath in the Sun, for Summer is also upon us and time to shine your light on the world.
An optimist is the human personification of spring.
—Susan J. Bissonette
For New updates and Articles
l My Amazing Magical Life l
Intuition Front
Please call 412-576-9799 for Intuitive Mediumship Healing, Spirit Art, Parties and Intuition Lessons.
Payment page is where you check out.
You will only be charged per session, at the established quoted price at the end of your session, based on your payment needs. PayPal and credit is an option. Mediumship sessions range from 45.00 (1/2 hour) to 90.00 (1-Hour). I also do barter, and sliding fee scale.
I am now taking orders for spirit art. Spirit art captures spiritual dynamics of the person sitting. I can do the spirit art from photos, or in person. Every person getting a spirit art painting also gets a mediumship reading. If done in person, then mediumship takes place while I paint. If done from a photo, I provide a handwritten mailed letter to you explaining the reading. See spirit art under "My Art" link at top.
Spirit art price:
Quick Study 60.00
Detailed Full Commission 120.00
Also doing family portraits!
Reiki is also offered at 35.00 per session per half hour.
I am now a Reiki Master Teacher, I offer mentorship and certification for those wishing to use their natural gifts of sharing the abundant Chi Energy Universal Life Force.
I am thrilled to be selected as one of the best psychics in Pittsburgh by CBS Local! Please read my article on how to prepare for a reading–very helpful.
I am known to give free tarot readings when spirit guides me, so look for this opportunity. My intuitive mediumship skills are well known around the Pittsburgh area, and my reputation is growing. I try to provide an online psychic presence by sharing what I know about psychics, ethics, and intuition.
I hope to answer any questions you may have about the ethical use of intuition readings, and the level of thought and emotions that psychic mediumship readings may embody.
WELCOME to the Pittsburgh Psychic Salon!
Melchizedek
Psychics
Resource Places
Spirituality
Public Pineal Gland Crystal Bowl Ceremony