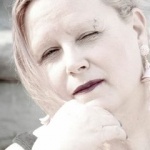 Suzanne Bishop, MS
I am a professional medium and practice ethical standards according to my profession as a spiritual counselor. I will often use my psychic abilities to uncover insights, clarifications, and hidden talents that you may have. I am very clairvoyant and communicate with those who have passed on, as well as with Angels and Spirit Guides.
I do what I call "Psychic Talk", as well as use the ancient form of Tarot to discover and empower you. I also use an art form called "Spirit Drawings" to relate to you on a more symbolic level.
I have a Masters of Science degree in Art Therapy and Psychology, I am a hands-on healer and Reiki Master Teacher, and I am a professional art therapist.
I am now the organizer for The Pittsburgh Metaphysics Group, a Meetup.com group. If you join this metaphysical group, you will receive email notices of upcoming local metaphysical events, and will be able to post your event.
I am also thrilled to be selected as one of the best psychic mediums in Pittsburgh by CBS Local, read the article here.
For updates about the new year 2016, please see my contribution to Pittsburgh City Paper
Intuitive since birth, I have strong psychic awareness. I have been reading Tarot cards for over 20 years. I once discovered a tumor a client didn't know she had. Most recent claim to fame: I was "Suzanne the Psychic" for the old B94 radio show for two years in a row. My motto: Raise Your Consciousness through Awareness. I have a masters degree in psychology and art, I recently became ordained in the Melchizedek Order. I am now the organizer for The Pittsburgh Metaphysics Meetup Group. Please join to get email notices about upcoming metaphysical (Spiritual) events all around Pittsburgh. October Metaphysical Meetup for Pittsburgh will be on "Metaphysics Toolbox", we will explore psychometry, pendulum divination, and Tarot, for more info link to Pittsburgh Metaphysics Meetup Group. Also on topic for this Meetup Group is the status of a descriptive case study I have been researching for 6 years about how one local man studied and learned how to connect with his beloved wife after her passing.
You may reach me here: suzintuits@gmail.com
For New updates and Articles
l My Amazing Magical Life l
Intuition Front
Please call 412-576-9799 for Intuitive Mediumship Healing, Spirit Art, Parties and Intuition Lessons.
Payment page is where you check out.
You will only be charged per session, at the established quoted price at the end of your session, based on your payment needs. PayPal and credit is an option. Mediumship sessions range from 45.00 (1/2 hour) to 90.00 (1-Hour). I also do barter, and sliding fee scale.
I am now taking orders for spirit art. Spirit art captures spiritual dynamics of the person sitting. I can do the spirit art from photos, or in person. Every person getting a spirit art painting also gets a mediumship reading. If done in person, then mediumship takes place while I paint. If done from a photo, I provide a handwritten mailed letter to you explaining the reading. See spirit art under "My Art" link at top.
Spirit art price:
Quick Study 60.00
Detailed Full Commission 120.00
Also doing family portraits!
Reiki is also offered at 35.00 per session per half hour.
I am now a Reiki Master Teacher, I offer mentorship and certification for those wishing to use their natural gifts of sharing the abundant Chi Energy Universal Life Force.
I am thrilled to be selected as one of the best psychics in Pittsburgh by CBS Local! Please read my article on how to prepare for a reading–very helpful.
I am known to give free tarot readings when spirit guides me, so look for this opportunity. My intuitive mediumship skills are well known around the Pittsburgh area, and my reputation is growing. I try to provide an online psychic presence by sharing what I know about psychics, ethics, and intuition.
I hope to answer any questions you may have about the ethical use of intuition readings, and the level of thought and emotions that psychic mediumship readings may embody.
WELCOME to the Pittsburgh Psychic Salon!
Melchizedek
Psychics
Resource Places
Spirituality
Public Pineal Gland Crystal Bowl Ceremony