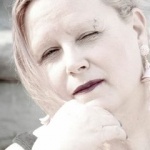 Suzanne Bishop, MS
I am a professional medium and practice ethical standards according to my profession as a spiritual counselor. I will often use my psychic abilities to uncover insights, clarifications, and hidden talents that you may have. I am very clairvoyant and communicate with those who have passed on, as well as with Angels and Spirit Guides.
I do what I call "Psychic Talk", as well as use the ancient form of Tarot to discover and empower you. I also use an art form called "Spirit Drawings" to relate to you on a more symbolic level.
I have a Masters of Science degree in Art Therapy and Psychology, I am a hands on healer and Reiki Master Teacher, and I am a professional art therapist.
I am now the organizer for The Pittsburgh Metaphysics Group, a Meetup.com group. If you join this metaphysical group, you will receive email notices of upcoming local metaphysical events, and will be able to post your event.
I am also thrilled to be selected as one of the best psychic mediums in Pittsburgh by CBS Local, read the article here.
For updates about the new year 2016, please see my contribution to Pittsburgh City Paper
Intuitive since birth, I have strong psychic awareness. I have been reading  Tarot cards for over 20 years. I once discovered a tumor a client didn't know she had. Most recent claim to fame: I was "Suzanne the Psychic" for the old B94 radio show for two years in a row. My motto: Raise Your Consciousness through Awareness. I have a masters degree in psychology and art, I recently became ordained in the Melchizedek Order. I am now the organizer for The Pittsburgh Metaphysics Meetup Group. Please join to get email notices about upcoming metaphysical (Spiritual) events all around Pittsburgh. October Metaphysical Meetup for Pittsburgh will be on "Metaphysics Toolbox", we will explore psychometry, pendulum divination, and Tarot, for more info link to Pittsburgh Metaphysics Meetup Group. Also on topic for this Meetup Group is the status of a descriptive case study I have been researching for 6 years about how one local man studied and learned how to connect with his beloved wife after her passing.
You may reach me here: suzintuits@gmail.com