Reiki
Reiki Healing is often an intuitive practice. I offer a full-body Reiki session. .I am now offering a complimentary hot stone session with every Reiki session. More info here. Often the Chakras are balanced during the session. Releasing of cellular imbalances can occur, these are often stuck emotional charges similar to electrical impulses that create mental and physical problems in the body.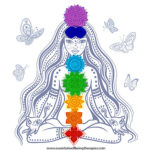 Reiki Attunements and Certifications (Traditional Usui Reiki)
Reiki 1 (1st Degree)
100.00
Reiki 11 (2nd Degree)
100.00
Reiki 111 (3rd Degree or Master Healer)
100.00
Roads Less Traveled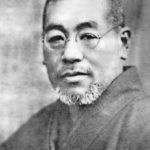 Since becoming a Reiki Master Teacher I have become even more aware of the power that touch can hold. Even the simple touch of a shallow shoulder on one of my clients at work, is an immense connection, one that tells a simple story that speaks through her face–"I am with you and you with me", "I am not alone".
With Reiki attunements, that simple effect of touch becomes a powerhouse of energy sent directly to wherever the healing needs affection. Students of Reiki can acquire this healing energy through attunements with a Master Reiki Teacher who is certified through the Usui method of Reiki. There are many different offshoots of Reiki. I am a purist at heart so studied with Nancy Hayward for my Master level of Reiki in the Traditional Usui Method. And, it is this type of Reiki that I offer in my home, as well as teaching Reiki students and sharing attunements.
I originally was trained as a 4th Level SHY treatment practitioner, which is studied widely in Europe. It is a recognized Vietnamese form of Reiki with the symbols. I also use this form of healing as well on clients. http://www.freehealing.com/moreinfo/training.html.
Reiki was rediscovered in the mid 1800's by a Japanese born Buddhist monk, Dr. Mikao Usui.