Reiki
Reiki Healing is often an intuitive practice. I offer a full-body Reiki session. .I am now offering a complimentary hot stone session with every Reiki session. More info here. Often the Chakras are balanced during the session. Releasing of cellular imbalances can occur, these are often stuck emotional charges similar to electrical impulses that create mental and physical problems in the body.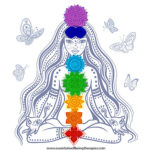 Reiki Attunements and Certifications (Traditional Usui Reiki)
Reiki 1 (1st Degree)
100.00
Reiki 11 (2nd Degree)
100.00
Reiki 111 (3rd Degree or Master Healer)
100.00
Roads Less Traveled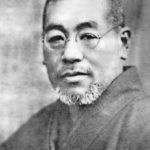 Since becoming a Reiki Master Teacher I have become even more aware of the power that touch can hold. Even the simple touch of a shallow shoulder on one of my clients at work, is an immense connection, one that tells a simple story that speaks through her face–"I am with you and you with me", "I am not alone".
With Reiki attunements, that simple effect of touch becomes a powerhouse of energy sent directly to wherever the healing needs affection. Students of Reiki can acquire this healing energy through attunements with a Master Reiki Teacher who is certified through the Usui method of Reiki. There are many different offshoots of Reiki. I am a purist at heart so studied with Nancy Hayward for my Master level of Reiki in the Traditional Usui Method. And, it is this type of Reiki that I offer in my home, as well as teaching Reiki students and sharing attunements.
I originally was trained as a 4th Level SHY treatment practitioner, which is studied widely in Europe. It is a recognized Vietnamese form of Reiki with the symbols. I also use this form of healing as well on clients. http://www.freehealing.com/moreinfo/training.html.
Reiki was rediscovered in the mid 1800's by a Japanese born Buddhist monk, Dr. Mikao Usui.
For New updates and Articles
l My Amazing Magical Life l
Intuition Front
Please call 412-576-9799 for Intuitive Mediumship Healing, Spirit Art, Parties and Intuition Lessons.
Payment page is where you check out.
You will only be charged per session, at the established quoted price at the end of your session, based on your payment needs. PayPal and credit is an option. Mediumship sessions range from 45.00 (1/2 hour) to 90.00 (1-Hour). I also do barter, and sliding fee scale.
I am now taking orders for spirit art. Spirit art captures spiritual dynamics of the person sitting. I can do the spirit art from photos, or in person. Every person getting a spirit art painting also gets a mediumship reading. If done in person, then mediumship takes place while I paint. If done from a photo, I provide a handwritten mailed letter to you explaining the reading. See spirit art under "My Art" link at top.
Spirit art price:
Quick Study 60.00
Detailed Full Commission 120.00
Also doing family portraits!
Reiki is also offered at 35.00 per session per half hour.
I am now a Reiki Master Teacher, I offer mentorship and certification for those wishing to use their natural gifts of sharing the abundant Chi Energy Universal Life Force.
I am thrilled to be selected as one of the best psychics in Pittsburgh by CBS Local! Please read my article on how to prepare for a reading–very helpful.
I am known to give free tarot readings when spirit guides me, so look for this opportunity. My intuitive mediumship skills are well known around the Pittsburgh area, and my reputation is growing. I try to provide an online psychic presence by sharing what I know about psychics, ethics, and intuition.
I hope to answer any questions you may have about the ethical use of intuition readings, and the level of thought and emotions that psychic mediumship readings may embody.
WELCOME to the Pittsburgh Psychic Salon!
Melchizedek
Psychics
Resource Places
Spirituality
Public Pineal Gland Crystal Bowl Ceremony