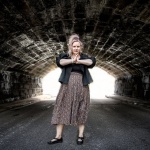 Hi there, (Kukucka Photography (www.BethKPhoto.com)
First, I want to thank everyone for all of your support for my growing New Age Healing Practice. Clients, colleagues and friends have all been very supportive in ways that would make Jesus smile. I had to mention Him, because I talk with Him everyday and follow the Christ Consciousness by default as my life mission.
Major changes occurring here at Intuit Now:
I am now doing my practice full-time! I have retired from my established career as an art therapist as a day job.
I will be teaching art in a very healing way as well as teaching various workshops privately and in groups to learn how to honor and expand on an already established connection to your intuition and to the spirit world. I will also include dream workshops, and channeling workshops.
I will continue to do private sessions for mediumship healings, utilizing my counseling gifts and tarot experience. I am an ordained minister from the Melchizedek Order.
I will continue to create Spirit Portraits using watercolor and verbal mediumship skills to create a one of a kind rendition of YOU and your connection to your Higher Self and Spirit. I create these Spirit Portraits through both commission works and at various Psychic and wellness fairs through PA and Ohio.
I will continue to do Reiki Attunements and Reiki sessions, as a Master Teacher of Reiki.
For more info on the services listed here, price etc.
NEW! I am now using various meditation and guided visualization techniques to do Past Life Regressions.
NEW! I will be incorporating Astrology into the mix of some Spiritual Counseling I currently do that focuses on the more difficult aspects of ourselves like that pesky ego, our connection to destruction and renewal (Pluto and Uranus), and any 12 House aspects and/or connections and influences. I will be using a professional Astrology Chart generator and my life's knowledge as a student of Astrology.
Overall, inherent in all of my healing modalities is the key component that makes us human and also at times miss our mark for opportunities: Our relationship to our own self-realization and self empowerment.
Self actualization is what my brand of healing is all about.
For New updates and Articles
l My Amazing Magical Life l
Intuition Front
Please call 412-576-9799 for Intuitive Mediumship Healing, Spirit Art, Parties and Intuition Lessons.
Payment page is where you check out.
You will only be charged per session, at the established quoted price at the end of your session, based on your payment needs. PayPal and credit is an option. Mediumship sessions range from 45.00 (1/2 hour) to 90.00 (1-Hour). I also do barter, and sliding fee scale.
I am now taking orders for spirit art. Spirit art captures spiritual dynamics of the person sitting. I can do the spirit art from photos, or in person. Every person getting a spirit art painting also gets a mediumship reading. If done in person, then mediumship takes place while I paint. If done from a photo, I provide a handwritten mailed letter to you explaining the reading. See spirit art under "My Art" link at top.
Spirit art price:
Quick Study 60.00
Detailed Full Commission 120.00
Also doing family portraits!
Reiki is also offered at 35.00 per session per half hour.
I am now a Reiki Master Teacher, I offer mentorship and certification for those wishing to use their natural gifts of sharing the abundant Chi Energy Universal Life Force.
I am thrilled to be selected as one of the best psychics in Pittsburgh by CBS Local! Please read my article on how to prepare for a reading–very helpful.
I am known to give free tarot readings when spirit guides me, so look for this opportunity. My intuitive mediumship skills are well known around the Pittsburgh area, and my reputation is growing. I try to provide an online psychic presence by sharing what I know about psychics, ethics, and intuition.
I hope to answer any questions you may have about the ethical use of intuition readings, and the level of thought and emotions that psychic mediumship readings may embody.
WELCOME to the Pittsburgh Psychic Salon!
Melchizedek
Psychics
Resource Places
Spirituality
Public Pineal Gland Crystal Bowl Ceremony